Antique treasure trove in couple's apartment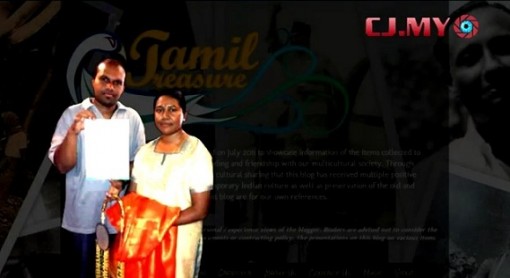 Antique collectors Prakash R Jagkathesan and his wife M Punita have the finest collection of the Tamil and Peranakan community heirlooms in their home in Georgetown, Penang.
They live in a 750sf apartment filled with antiques collected by them for the last four years.
Although the space in their home is limited, it does not prevent their spirit and desire to find more antiques from various parts of Malaysia.
They both began to collect antiques in 2009 and now the number of items they have has reached almost to 1,400, which is considered a huge achievement for the couple.
They also have a blog called
'Tamil Treasure'
to showcase their diverse collection of antiques.
The couple is determined to open a special Tamil community museum in Georgetown heritage site and display their collection there in future.
The couple is seeking public and state government co-operation to build the museum in Penang since the Tamil community has a 200-year-old history in Malaysia.
Will the 'Antique Couple's' dream come true?
Video by, Sathis Kumar, Citizen Journalists